Thanks to Live Creating Yourself, I've been turned on to a new online magazine High Gloss.
They even give a shout out to the blogs they love , and one of my favorites, Jenny Komeda of Little Green Notebook. Kudos to Jenny!
Also, another favorite blogger of mine Nicole Cohen of Sketch 42 is featured. She is an artist and has a shop on Etsy. Nicole has a gorgeous apartment was recently featured in Rue Magazine (page 100). If you haven't seen it check it out, the story that goes with the pictures is beautiful. Get all the skinny on her sources here and here.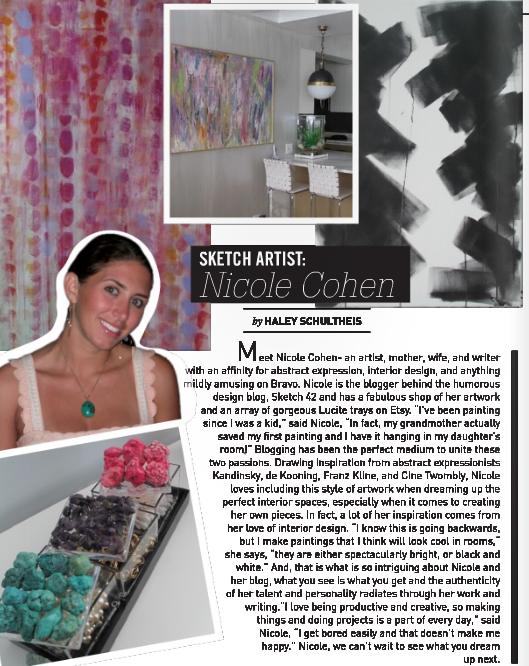 I love that there are online mags now. I'm not a huge fan of magazines and newspapers laying around the house so online is right up my alley. If you haven't seen the premiere issue, check it out here.