The walls are done but the trim still needs to be finished.
These are some inspiration photos I took from…
I think the top two are from Decor Pad and the bottom is The Lettered Cottage. I'm going with dark trim on the lower cabinets and doorways because I'm so tired of seeing dirty fingerprints, chipped paint and spilled kool-aid on the white I have now. Not sure what I'll do with the window trim, I think I'll wait til everything else is done to decide.
This is as far as I've gotten…
The chairs I will paint my trusty Safety Yellow by Rustoleum…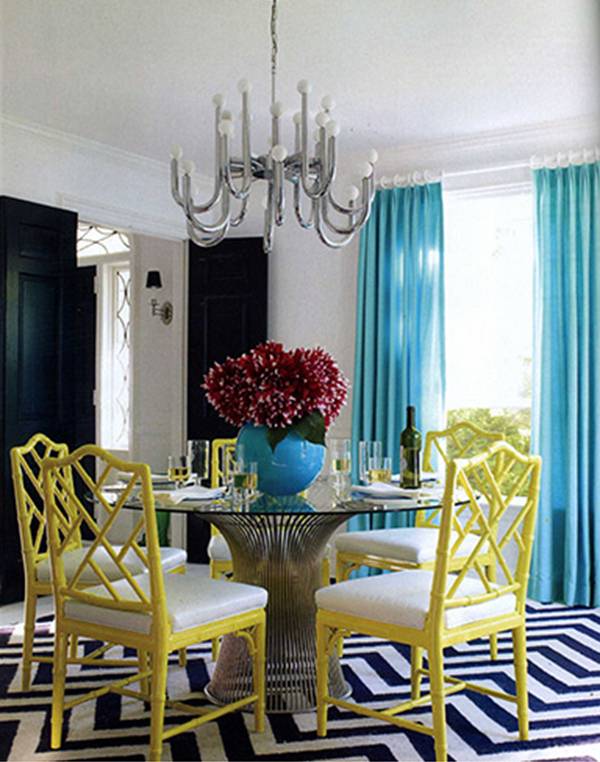 And cover the end chairs with this fabric…
The other four chair with this fabric…
I got these at Jo Ann's, they're outdoor fabrics which I LOVE because they clean so easily. I'm REALLY hoping to have most of this done by May 1.