I've wanted a settee for my dining room table ever since I saw this image (which has been over a year) on Little Green Notebook…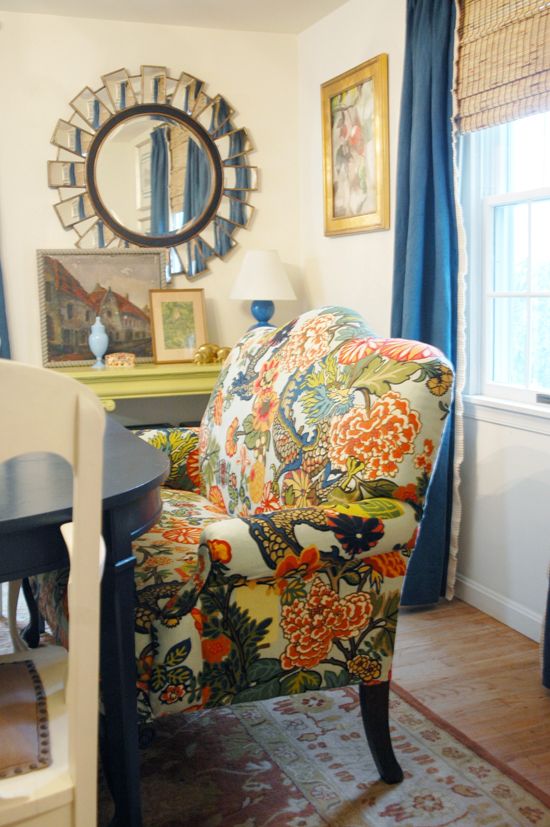 When she moved to an apartment in New York she sold it, sadly I live in Kansas City so I could not make it mine…
$350!!  I could cry…don't you love the back
You can see the whole room here
I bought a settee about 8 years ago that I have never done anything with so I figured it would work, I'd love to show you a picture but it's buried in my basement so I'll try to show you later…
Skip forward to this past Thurs.  I decided to hit an estate sale in the area and wouldn't you know it…
There it was…
Jenny's Before…$50 on CL
IT'S THE SAME ONE!!!
The price was $150 and since I'd have to get it reupholstered I didn't want to spend that much.  As I walked around the house I saw a sign that Saturday was 50% off.   I decided to wait it out and on Sat. woke up early and waited until the doors opened. 
There is was and it was going to be mine!!!!  I bee lined over to it and ripped the sticker off…$75, yes please!!
I'm thinking of this fabric for it…maybe on the front…
and possibly this for the back (it's what I'm using for the curtains)…